Domestic Closed-Circuit Television (CCTV) systems have emerged as a vital technology for safeguarding homes and ensuring the safety of your loved ones. Unlike traditional CCTV primarily used in public places, domestic CCTV focuses on residential properties. These systems serve as a powerful deterrent against criminal activity and offer homeowners peace of mind.
At LTG, we understand the utmost importance of safeguarding your home and loved ones. That's why we're proud to partner with Reolink, a renowned name in the industry, to bring you state-of-the-art CCTV solutions designed exclusively for residential use. Our partnership with Reolink allows us to offer you top-notch security camera systems, boasting features like 4K Ultra HD resolution, remote access, smart surveillance capabilities, and professional installation options. With LTG and Reolink by your side, you can trust in the reliability, quality, and exceptional value that our domestic CCTV solutions provide, ensuring your peace of mind and the security of your home.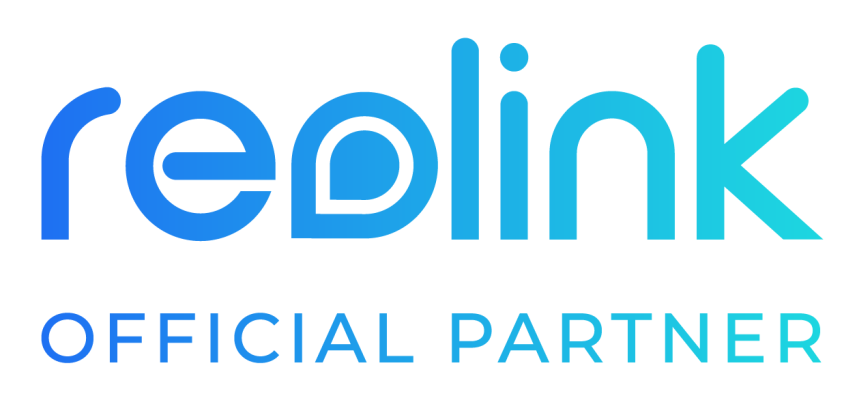 When it comes to safeguarding your home, peace of mind and reliability are paramount. That is why Liverpool Tech Group (LTG) has proudly partnered with Reolink, a leading name in the world of home security, to bring you the finest in domestic CCTV solutions.
What sets Reolink apart is their dedication to pushing the boundaries of surveillance technology. Their CCTV systems offer crystal-clear 4K Ultra HD resolution, enabling you to capture every detail with precision. Whether you are monitoring your property for potential threats, identifying suspects, or simply keeping an eye on your loved ones, Reolink's cameras provide unparalleled clarity and peace of mind.
With LTG and Reolink as your trusted allies in home security, you can rest assured that your property is equipped with the finest CCTV technology available. Explore Reolink's innovative solutions and experience the ultimate in domestic security, where reliability meets innovation for your peace of mind.
Securing All Spaces: CCTV Cameras for Home, Office, Store, Warehouse
Effortlessly access your security feed through our intuitive desktop application and mobile app. Stay connected to your property, review footage, and receive instant alerts – all from the palm of your hand. It's never been easier to ensure the safety of your loved ones or the security of your business.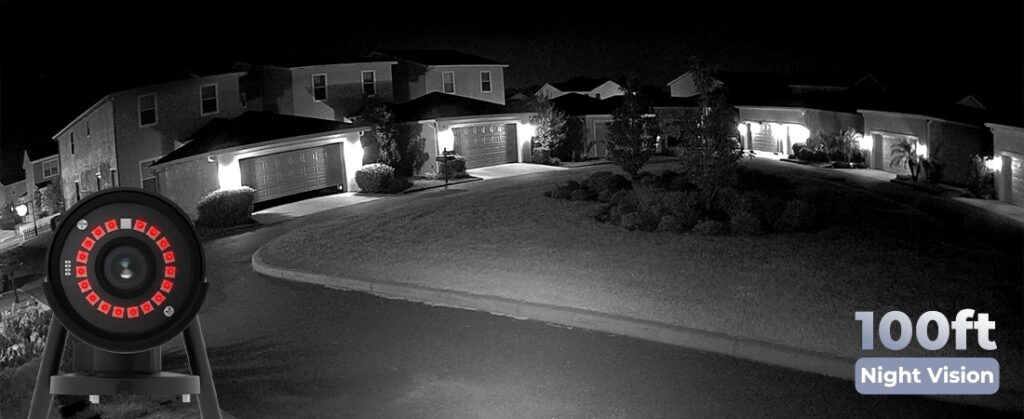 Night vision cameras are essential in areas with poor lighting as they provide a critical layer of security and surveillance, ensuring that crucial details are not lost in the dark. In environments where traditional cameras struggle, our advanced night vision cameras shine. With the ability to see in both low and ultra-low light conditions while producing full-color images, they enable accurate monitoring and identification, even when ambient lighting is virtually non-existent. These cameras are a game-changer, offering unparalleled clarity and peace of mind in the darkest of environments, making them an indispensable tool for effective security and surveillance solutions.
Crystal-Clear Night Vision
Experience unmatched low-light vision with our Starlight Cameras. No more blurry images in the dark – see clearly in near-zero Lux conditions.
Military Precision for Civilians
Born from military innovation, our cameras redefine civilian security. Perfect for homes, offices, and public spaces, they excel in low-light conditions without artificial lighting.
Choose Your Defender
Pick from various styles and sizes to suit your needs.
Superior Night Vision
Our cameras deliver sharper, clearer images than the naked eye in near darkness.
Upgrade your security today with Low-Light Starlight Cameras. Illuminate your world with enhanced night vision!
Explore Low-Light Starlight Cameras and See Clearly in the Dark!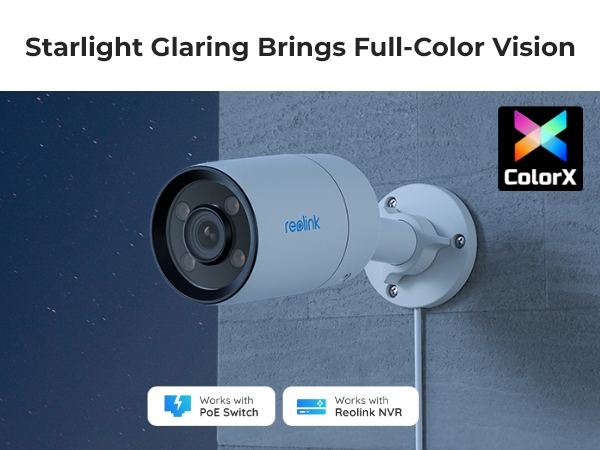 Privacy Mask
Privacy masks are a valuable feature in modern security camera systems, allowing you to designate specific areas within the camera's view that should not be recorded for privacy reasons. Whether it's shielding your home's windows or respecting your neighbor's boundaries, privacy masks provide a customizable and responsible solution. With this feature, you have precise control over what's captured, ensuring that sensitive or unnecessary areas remain shielded from surveillance, fostering a sense of privacy and security for all parties involved.
Automatic Notifications to your mobile device
Camera alerts seamlessly sync with your Apple or Android mobile device, offering instant notifications when activity is detected at your front door or around your property. With a simple tap, you can access real-time camera feeds, ensuring you're always in the know – whether it's a package delivery, a friendly visit, or an unexpected guest. Some systems even allow two-way communication, letting you converse with visitors, and you can record and save footage for added security. This integration not only enhances safety but also adds convenience to your daily life.
Person and Vehicle detection
Our smart alert system is like having a watchful eye backed by smart technology. It can tell when people or vehicles are around, thanks to clever AI. So, you'll get alerts that matter – whether someone's at your doorstep or a vehicle is in a designated area. It's all about keeping you safe without the fuss of false alarms. Your security just got smarter!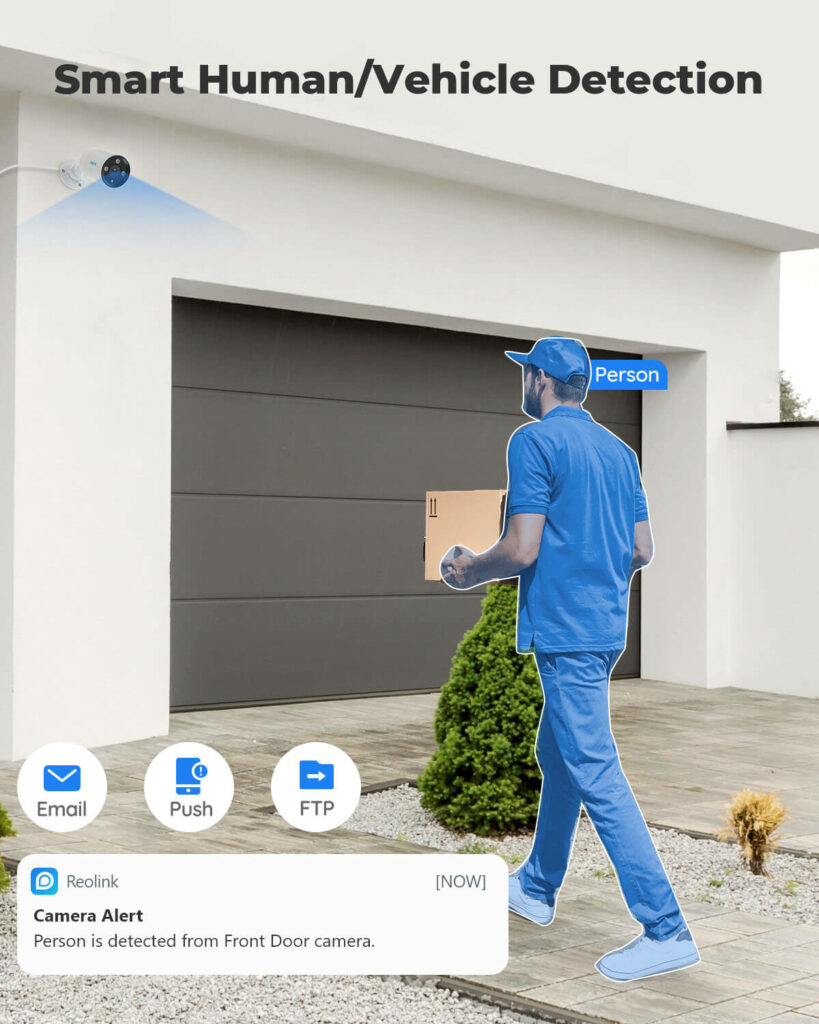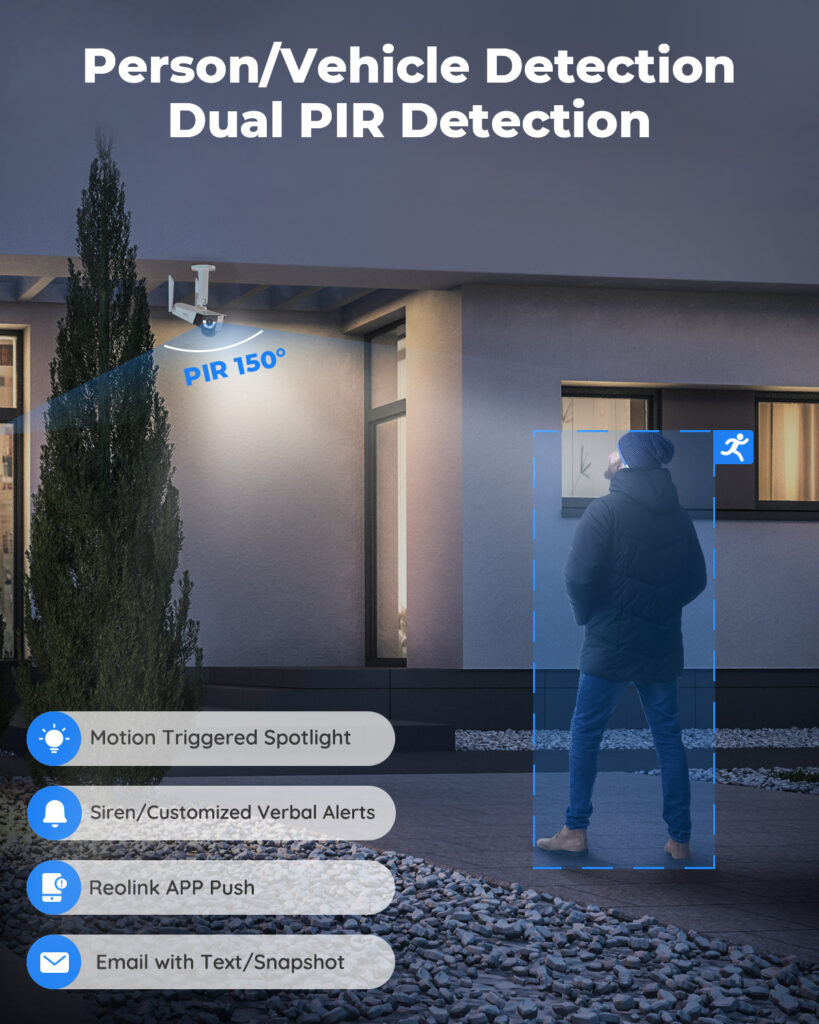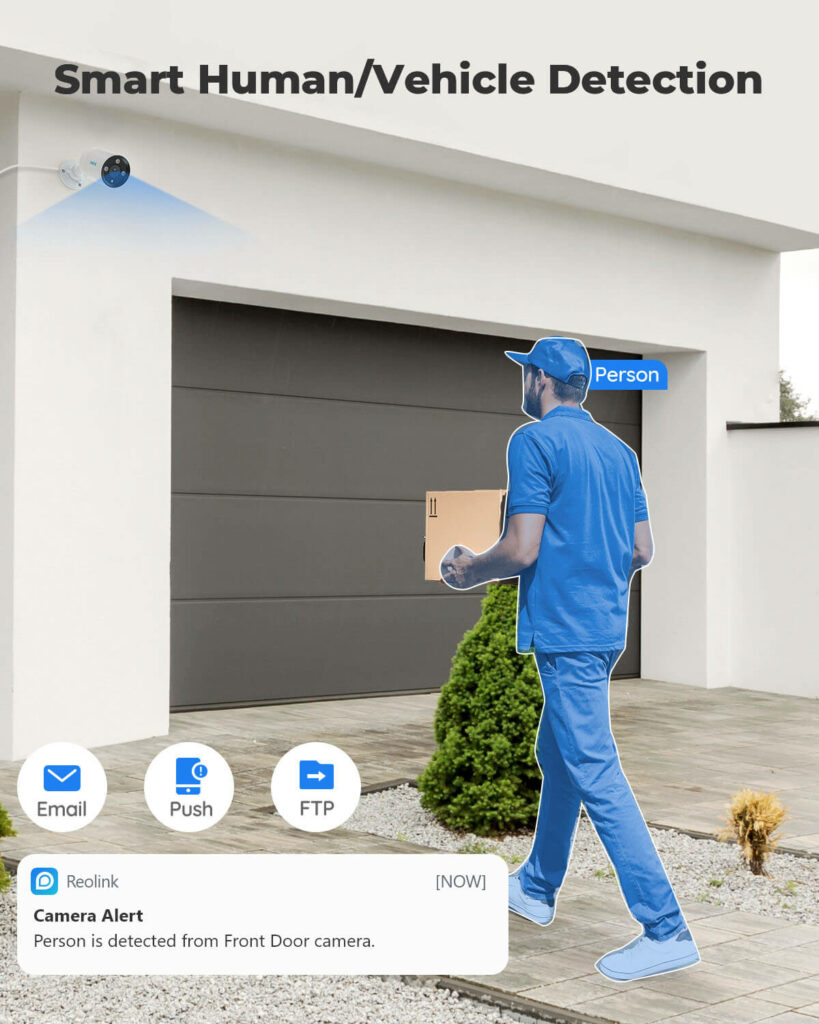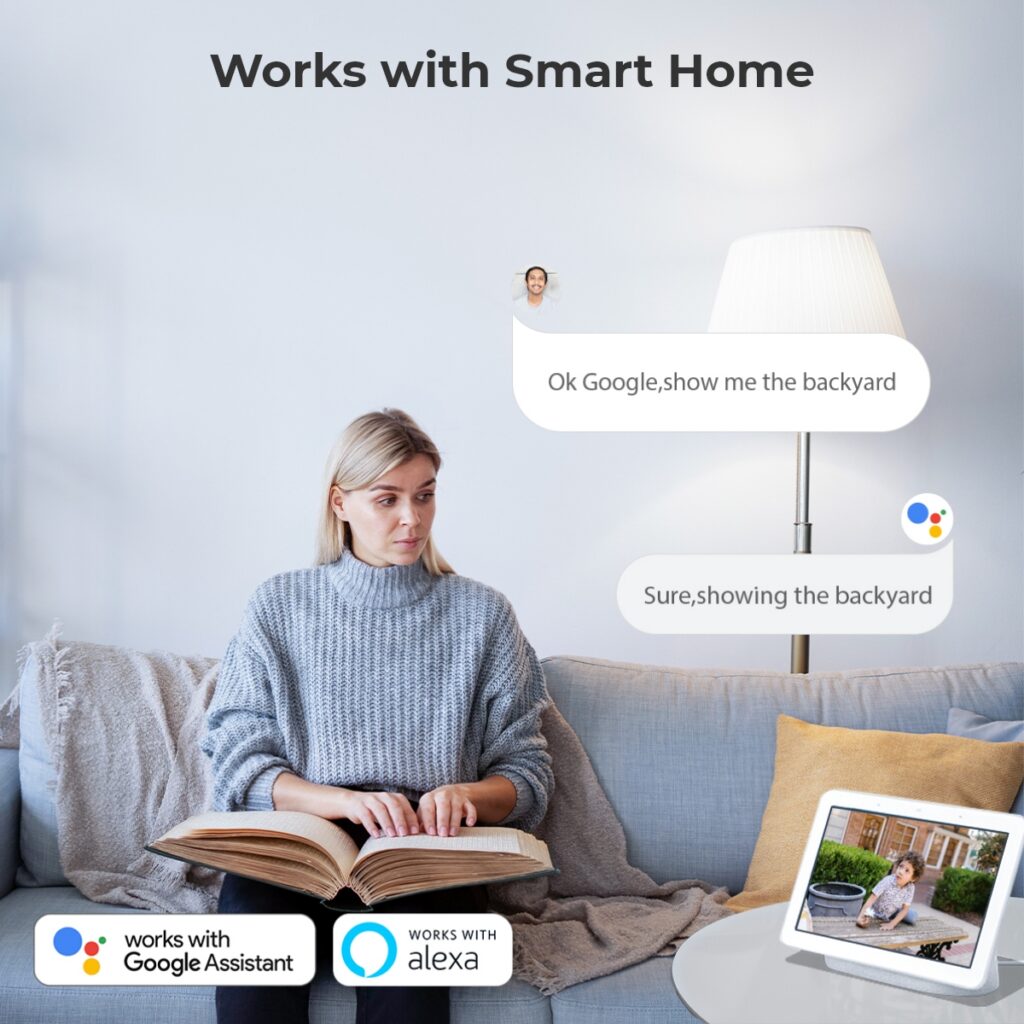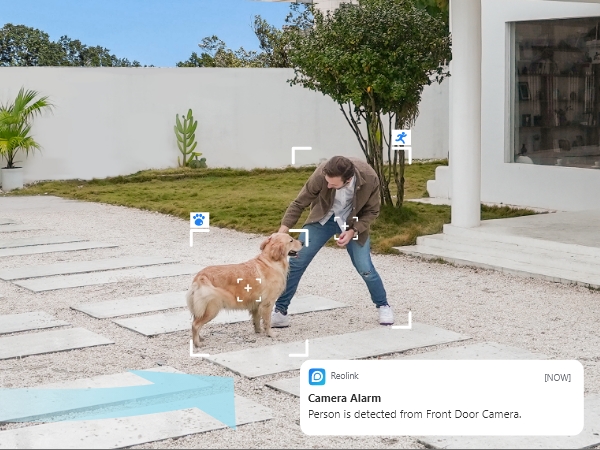 Secure your Home
or Business Today!
Call us for a quote
LTE Cameras for 4G, 5G Mobile Connectivity
In areas lacking a reliable internet connection, our 4G LTE cameras offer seamless monitoring. They don't rely on traditional internet, ensuring continuous surveillance. Plus, data remains local, eliminating costly monthly cloud storage fees. Protect your property efficiently and affordably with our 4G LTE cameras.
Get in touch today to discuss your CCTV Quote

Please click on one of the icons below to get in touch now, or fill in the form to get a quote via email or call back.